LEADER IN THE FIELD OF DEMOLITION EQUIPMENT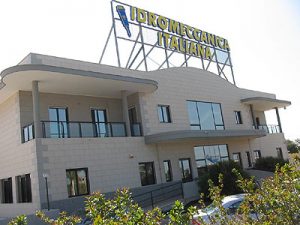 Since 1975 we design and manufacture hydraulic breakers and equipment for excavation and construction works.
Our ISO-9001-certified quality management system assures high quality standards together with enabling the highest level of traceability of the materials used in the production of our goods and the heat treatments applied to them.
EXCELLENCE IS THE KEY TO SUCCESS
INNOVATION
Major investments in new generation tool machines and equipment combined with precise procedures applied to production cycles lead to the manufacture of excellent quality products.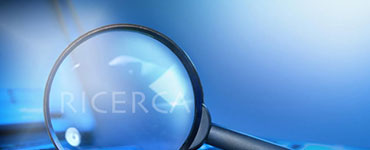 RESEARCH AND DEVELOPMENT (R&D)
Advanced design, deep study of risk factors and an ongoing research for new solutions are the key and the basis of our success.
WARRANTY
Precise rules applied to each business process guarantee our customers products manufactured according to the ISO-9001-certified quality management system.
STRENGTHS
Idromeccanica Italiana not only excels in terms of production by manufacturing high quality products, it also assures the highest level of service through a very accurate and fast order management system that follows the customer from the offer to the order placement and up to the preparation of the goods and their shipment.
– Quick reply to customers' requests.
– Products with the best price performance in the market.
– Great "just in time"
– Hydraulic hammer can be customized upon specific requests.
– 40 years skilled management.
Quick reply to customers' requests
WE EXPORT TO MORE THAN 40 COUNTRIES
SALES NETWORK

We export to more than 40 countries, a significant fact which testify the high level of confidence our customers give us and our products every day.

AFTER-SALES

Outstanding after-sales service thanks to multi-language speaking personnel and immediate availability of spare parts.

TEAM

Qualified technicians that design and manufacture innovative products and solutions always bearing the CE mark.
SALES NETWORK
Our products are well-known and worldwide appreciated:
Algeria, Argentina dealer: SYF MAQUINARIAS www.syfmaquinarias.com.ar – Tel. +54 1146018804, Australia, Austria, Brazil, Bahrain, Belgium, Bosnia-Herzegovina, Bulgaria, Croatia, Canary Islands, Canada, Chile dealer: FULLCAT –  www.fullcat.cl – Mobile +56 9987421327, Cyprus, Denmark, Egypt, Finland, France, Faeroe Islands, Germany, Greece, Hong Kong, Hungary, India, Ireland, Island, Israel, Jordan, Kuwait, Mexico, Morocco, Netherlands, Norway, New Zealand, Oman, Portugal, Qatar, Romania, Spain, Sweden, Singapore, Syria, Saudi Arabia, South Africa, Turkey, USA, United Kingdom, United Arab Emirates, Venezuela.

Idromeccanica in the World
More about our hydraulic hammers