REPAIRING OF HYDRAULIC BREAKERS OF ALL BRANDS.
We take care of your hydraulic breakers, whatever brand they are!
Ask for a quotation with no obligation.
In our workshop we disassemble damaged or worn out spare parts, repair and manufacture them.
We also test hammers on our test bench, detecting functionality parameters like flow and operating pressure.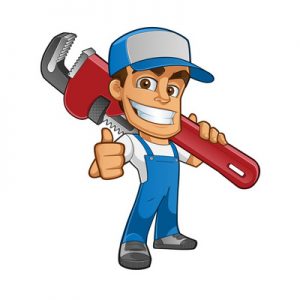 CYLINDER GRINDING AND OVERSIZED PISTONS.
In order for our customer to face a less expensive situation such as replacing a damaged cylinder, when possible,
we consider the possibility of grinding the cylinder and as a consequence, manufacture an oversized piston in order to respect the original tolerance between cylinder and piston.
This operation makes a hammer efficient again, no matter the brand.
This operation is even more interesting when it comes to hydraulic breakers of medium and big dimensions, since for them, a new cylinder would be quite expensive.
MANUFACTURING OF RUBBER HOSES.
We manufacture rubber hoses in very short time both high and low pressure ones,
of all dimensions and for all types of applications. We also manufacture rubber hoses according to customers' specifications which makes them perfect for their final use.
We also provide fittings and special parts.
Repairing of hydraulic cylinders; supply of seals and equipment for hydraulic systems.
Pumps, valves, pressure gauges, flow regulators; quick-couplers and solenoid valves.
MANUFACTURING OF MECHANICAL PARTS UPON REQUEST
Fill in the form in all its parts and attach a technical drawing to it
or send us a sample of the mechanical part you need to replicate. 
In our warehouse we have the equipment and the knowledge
needed to replicate any kind of mechanical part starting from a technical drawing or a sample provided by our customers.
Always assuring our customers confidentiality, we manufacture parts that are perfectly compatible with the original ones and completely interchangeable.
CUSTOMER SUPPORT AND AFTER-SALES SERVICE
Starting from excavators' specs, we support our customers in choosing a new hammer among the IMI range,
or identifying customers' hammers in order to grant them the spare parts they need to make them fully functional again. We provide quality spare parts and the technical support our customers need, always keeping in mind what is in their best interest and giving customers the possibility to solve the issue quickly and efficiently.
This type of support is often ignored or not considered. However its value has grown to be fundamental for our customers that realize how important it is when they are in need.
It's normal for us to give this type of support which is part of our mission whose aim is always meeting and possibly anticipating the needs of our customers.
Discover our Hydraulic Breakers